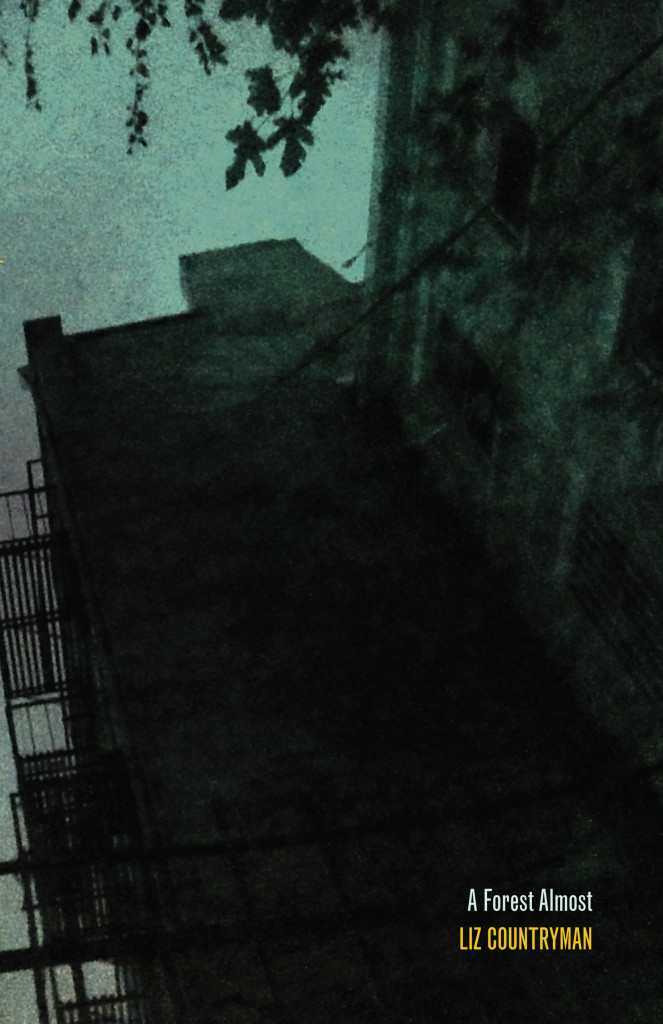 (due out from Subito Press in Fall 2017)
Advance Praise
In Countryman's stark, startlingly direct objectivity, every clarity crumbles before our eyes into increasingly subjective approximation. It is the rare poet who has the courage to step into this quagmire and show her readers what we can't help but recognize as achingly familiar. It is the rarest of poets who has the canniness, the skill to carry us with her to a deeper understanding of who we are. I've not read a book of poetry that so deftly penetrates the sham of fact, and its concomitant lies of safety and certitude. But, be warned: this is a book that will test your ethics—do you have the courage to allow yourself the shock of recognition that she offers? Simple statement has never before been so fiercely, brazenly, and at times even hilariously, unmasked as façade. While the text adheres closely to the tangents of intimate relationship, it is impossible not to see this work as a lens to hold up to all arenas of human behavior, if we have the bravery to do so. It is, I think, Countryman's canny, contentious, richly idiosyncratic diction that lures me further and further into the "almost" that I realize indeed is a forest surrounding me. This realization, disruptively difficult as it is to swallow, has given me a new kind of nourishment that I hadn't realized I've been so very hungry for.
–Rusty Morrison
The poems in Liz Countryman's first book, A Forest Almost, may seem impersonal, then this happens—"your upset was in my ribs like a thicket." Then this: "Every morning the birds want something so loudly // it makes everyone get up. Gray sky, enormous, / my body abuzz with you." Then, astonishingly, "Who needs / freedom— / our world's / room's warmth's / press / calms." How to transport us in the blink of an eye from the coolly deft moves of these poems to the emotionally explosive, Hopkins-esque "our world's / room's warmth's / press / calms"? It's not juxtaposition that's structuring things so much as sequences of the perceiving mind minutely shifting, leading us gradually toward feeling more fully what it is to be sentient. The topic may be love, or fear, or angst, or simply what it is to be alive in a particular place that's almost always more than a place. As the opening lines of another poem show: "And then it was no longer possible to be emphatic, / everything was gray— // snow swirled around us like an old fashion." These poems are brave. They make us brave.
–Elizabeth Arnold
Liz Countryman makes a charming sort of grace out of soul-searching—one part bemused, one part anxious, one part mischievous. To fall for such charm is to admit once and for all that only music will save us. I admit it. I love how fiercely this book believes in what is most private about us, our imaginations, and how it uses its musical power to transmit energy outward. That energy is so very strong, but capable too of the oddest, most bittersweet vulnerability at times. It moves, and moves, and moves.
–David Rivard